MPS32 : ElectroCraft MobilePower™ Geared Motor
Peak Torque: 113.66 Nm (1006 lb.in)

ElectroCraft's MPS32 geared motor is part of our extensive range of purpose designed, fully customizable mobility motors.
This two pole motor has excellent performance and efficiency and is coupled with a high-efficiency single-stage gearbox, to deliver power smoothly, reliably and quietly. With high starting torque for kerb-climbing and rough terrain use, the MPS32 is the ideal choice for a wide variety of mobility applications.
Features:
High energy efficiency.
High torque density with excellent torque per frame size performance.
High starting torque.
Extended battery life.
Very quiet and very reliable.
Controllable variable speed operation.
Available with a range of IP ratings.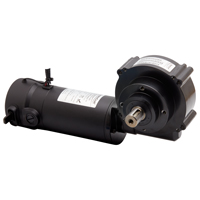 MPS32 Outline Drawing