L3 Stepper Linear Actuator
L3 Series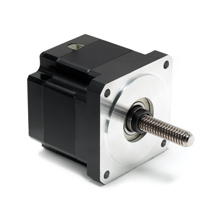 Summary Details
Technology: Stepper
Size: NEMA 34
Force: 1245 N (280 lbs.) to 2090 N (470 lbs.)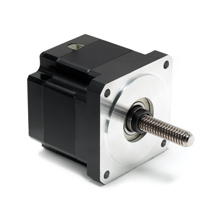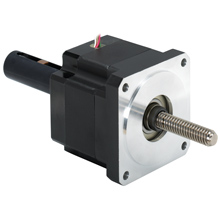 The L3 is an 86mm / NEMA 34 frame, hybrid stepper-based actuator. The L3 is available in standard or custom designs as a linear actuator (non-captive), leadscrew motor (external linear), or guided linear actuator (captive). A variety of resolutions are offered, ranging from 0.012 to 0.025 mm per step, with an output force of up to 2090 N (470 lbs.) The unique dual load-side bearing design on the L3 provides exceptional durability, capable of handling heavy loads.
L3 Model Number Example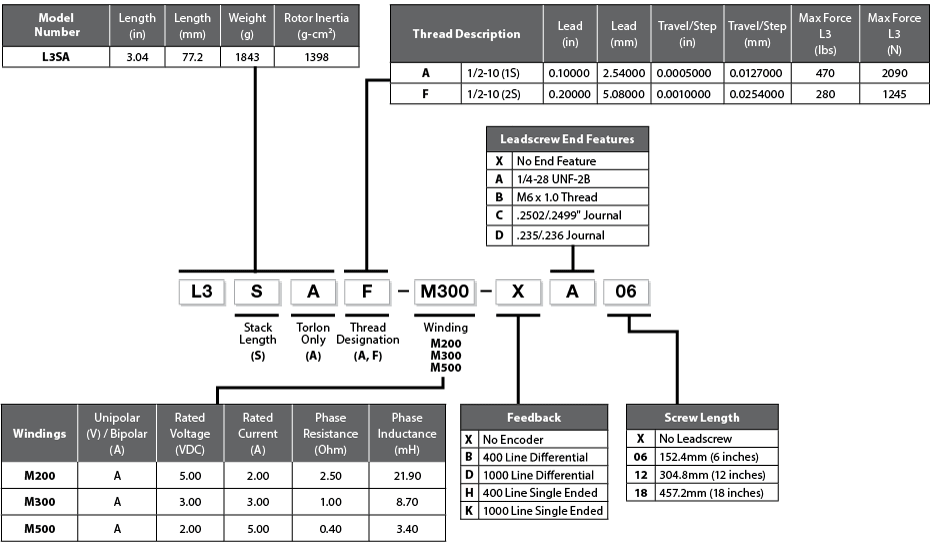 Additional Product Details
L3 Outline Drawing
Model
A
B
C
D
E
F
G
Pilot
Length
Pilot
Diameter
Mount Hole
Callout
Mount
Hole
Spacing
External
Flange
Dimension
External
Nut Thread
Screw End
Mod
L3SA
0.08 in
(2 mm)
2.875
±0.001 in
(73
±0.025 mm)
0.260
±0.01 in dia
(6.6
±0.25 mm dia)
2.74 in
(69.6 mm)
3.38 in
(86 mm)
M17 x 1.0
1/4-28 UNF
M6 x 1.0
0.2502 / 0.2499
in dia Journal

L3 Speed / Force Curves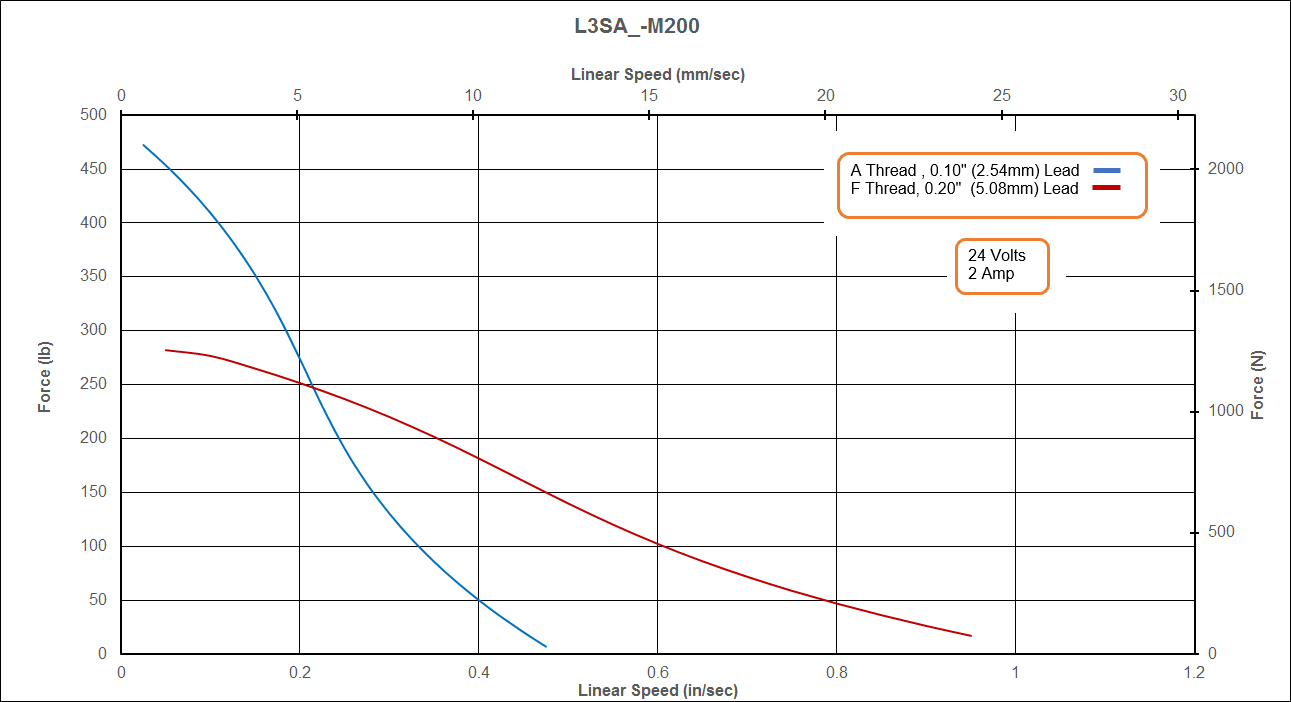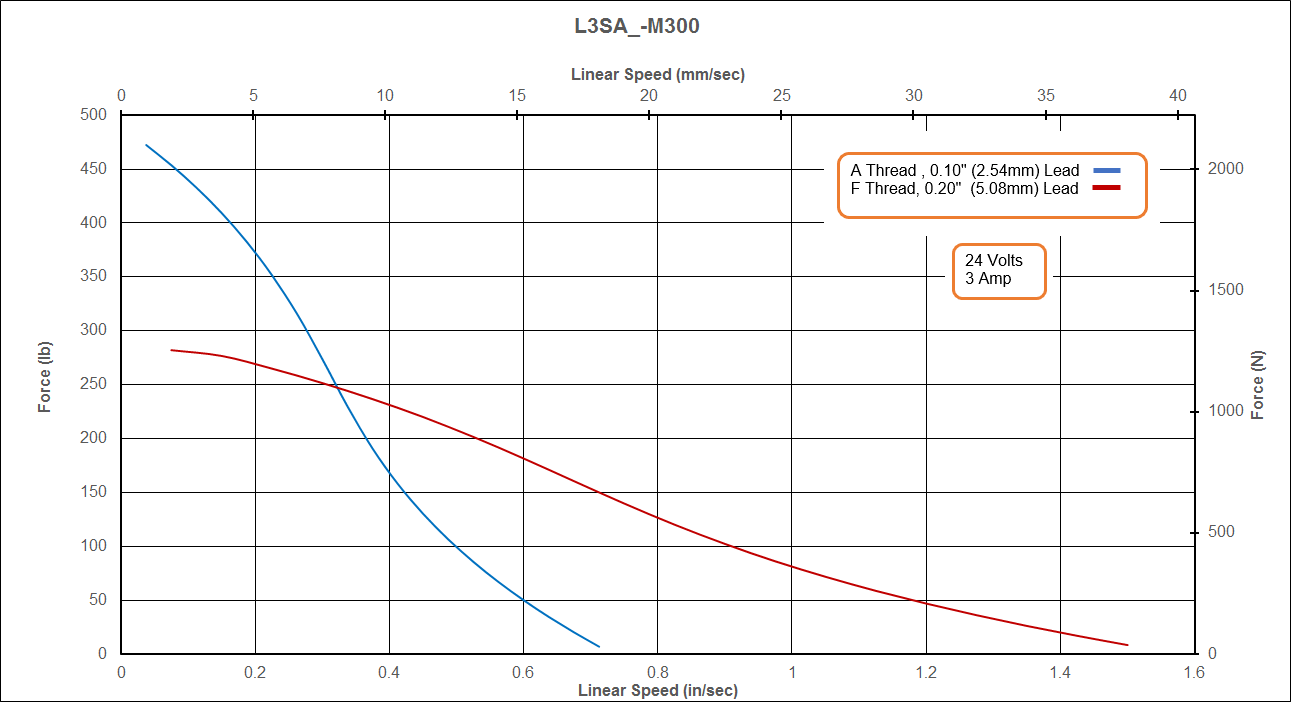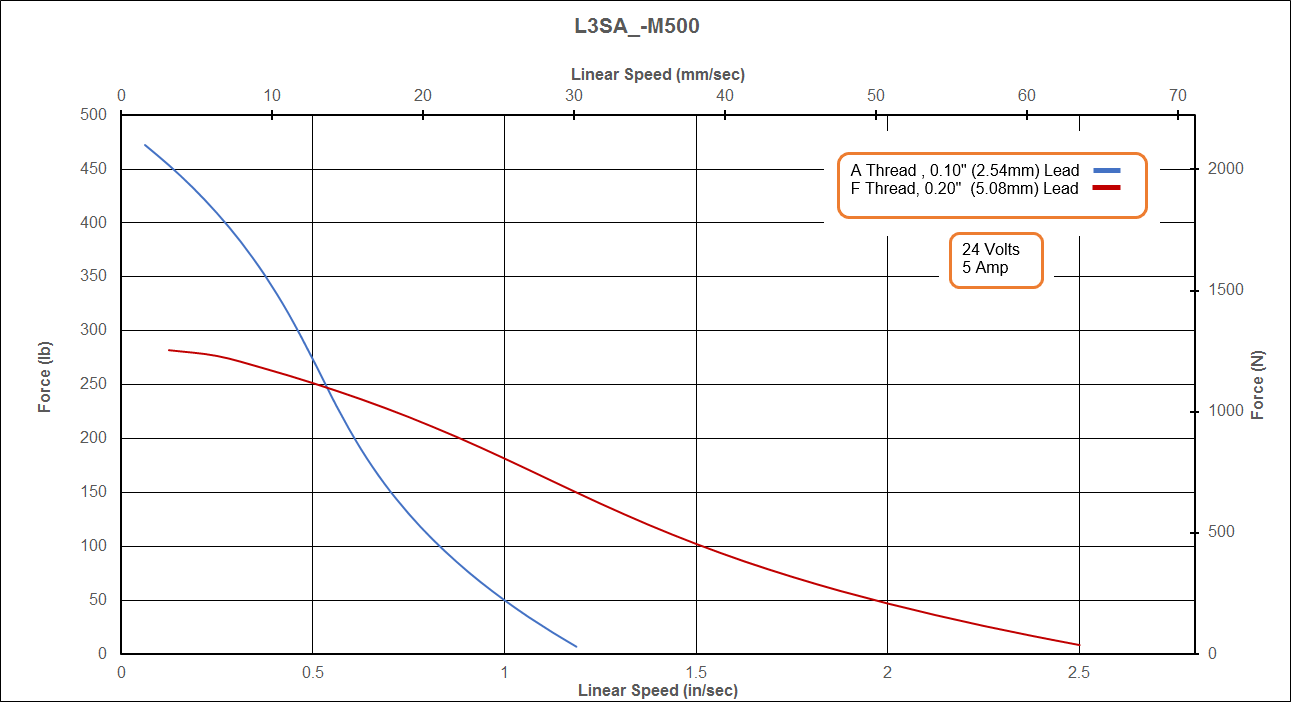 L3 Connection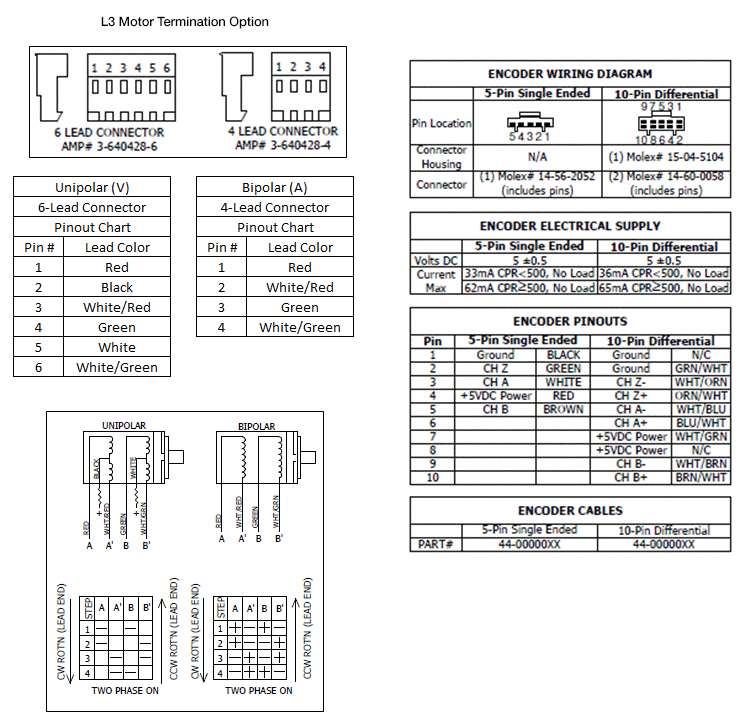 L3 CAD
Login Required to Access!
For access to our CAD, please submit your name and email address