ElectroCraft exhibits its motion control product offer at Robotic related events at trade show and demonstrations across the world. We attend these events and conferences not only to show our motor and drive product offering, but to discuss and learn more about challenges involved with developing commercial robotics across markets.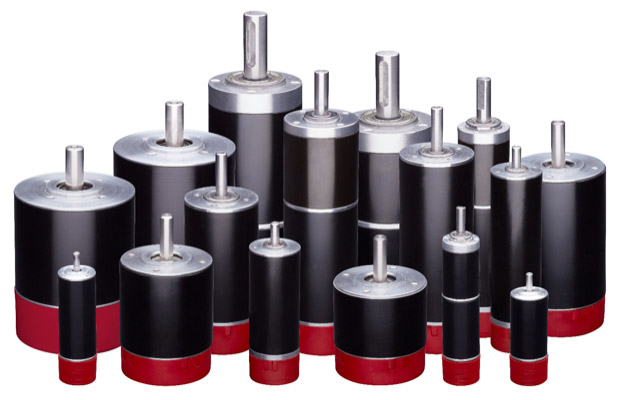 The RPX series is a powerful and highly dynamic small-frame brushless DC motor. With an advanced multi-pole, encapsulated core design, this compact motor series offers extremely high torque density at a very affordable price. The RPX series is now available in five frame sizes (16mm, 22mm, 32mm, 40mm, 52mm) each with 12V, 24V or 48V windings, plus hall sensor or optional encoder feedback. This versatile motor series is powerful, durable, energy efficient and has a sleek form factor; ideal for embedded applications.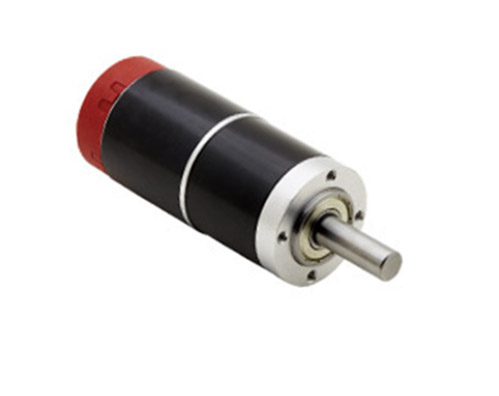 The LRPX Series carefully integrates the unique RPX series motor with a custom planetary gearbox. The result is a small form factor brushless DC gear motor that can produce incredibly high torque at low speeds, resulting in powerful, efficient and smooth operation with low noise!
Traditional small frame BLDC motors have peak performance at very high RPMs. These speeds are simply too high to make efficient use of a gearbox. The LRPX design is optimized to perform with peak efficiency at more traditional motor speeds, offering significant advantages to customers, not only in torque output, but also in reliability and overall cost.
ElectroCraft is a world leader in the design and production of specialty gearmotors for the Mobility market. Over 1 million of the company's mobility motors are in service worldwide. It's gearmotors are renowned for their smooth, controlled power delivery, with high starting torque to provide excellent all-terrain and curb-climbing performance. All of its gearmotors are fully-customizable and come in a range of IP ratings to suit customers' requirements.
If you would like more information on ElectroCraft's products or to talk about your project, please contact your local Sales Office.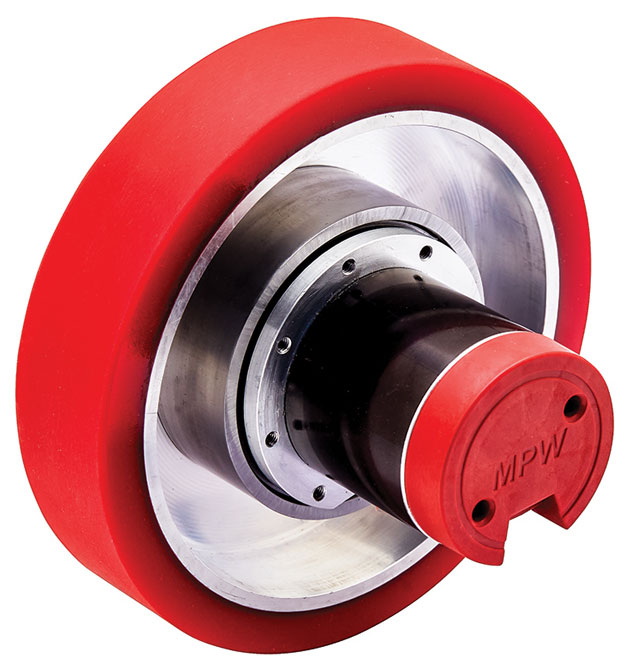 Mobile Traction Systems Overview
The MPW is one of the most powerful compact wheel drives ever created. It builds not only on the ElectroCraft gearmotor knowledge base, but leverages the high-torque-density that ElectroCraft provides with the RPX Series and other Brushless DC motor product lines:
MPW52

- 52mm brushless DC gear motor, 150 mm wheel
- Peak torque: 12.4 Nm (110 lb.in)
- Maximum Load: 68 Kg (150 lbs.) per wheel
- Rated Speed: 2.4 meters/second

MPW86

- 86mm brushless DC gear motor, 200 mm wheel
- Peak torque: 35 Nm (310 lbs.in)
- Maximum Load: 227 Kg (500 lbs.) per wheel
- Rated Speed: 4.3 meters/second
The MPW joins a MobilePower™ product family that has more than one-million gearmotors in service Worldwide that are known for controlled power delivery with high starting torque. For OEM Mobile Platform builders who are unsatisfied with having to design around inflexible off-the-shelf products, the MPW combined with our technical knowledge provides for a design experience which results in mobile platform solutions that provide superior reliability and performance at the lowest possible cost.