ElectroCraft Welcomes Tom Dalton as President and CEO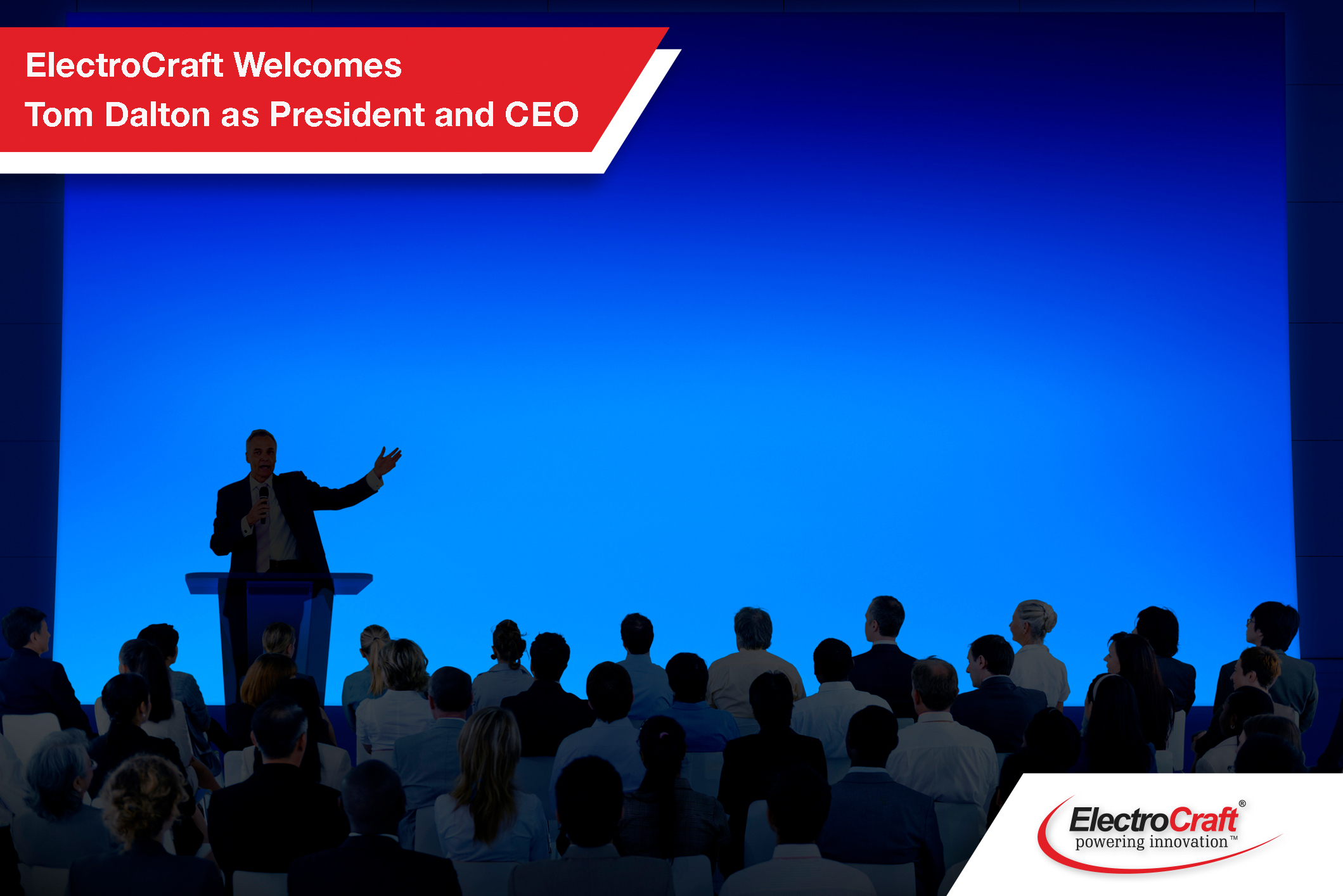 Stratham, New Hampshire – June 25, 2021 - ElectroCraft, Inc., the global fractional horsepower motor and motion solutions provider, announces Tom Dalton as President and CEO.
ElectroCraft is pleased to announce the appointment of Tom Dalton as President and Chief Executive Officer, ElectroCraft, Inc. ElectroCraft is excited to continue its global growth with the addition of Mr. Dalton's experience and stewardship
Tom graduated from the Missouri School of Science and Technology (formerly University of Missouri, Rolla) with a Bachelor of Science in Electrical Engineering before spending 10 years with AT&T Microelectronics in engineering and various National and Global Account Executive functions. He, also, earned an MBA from University of Southern California. Tom has held key executive roles with Intersil, USBid, Tyco Electronics and Honeywell Sensing and Control and Nidec Corporation.
To Learn More, Visit www.electrocraft.com