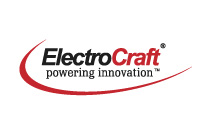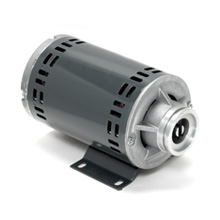 SPP37P : SolidPower™ Plus Housed AC Motor


AC Type: Permanent Split Capacitor
Size: 3.7 inches
Power: to .3 HP
Larger-size. Permanent-Split Capacitor.
These 3.74 inch diameter motors (3.86 inch diameter over weld seam) are designed for continuous duty in a 40°C ambient temperature. At nominal 1650 or 3450 rpm, ratings range from 1/50 to 1/3 HP (Contact your area sales representative for intermittent ratings, higher ambient, or TENV construction).

SPP37P Speed / Torque Curves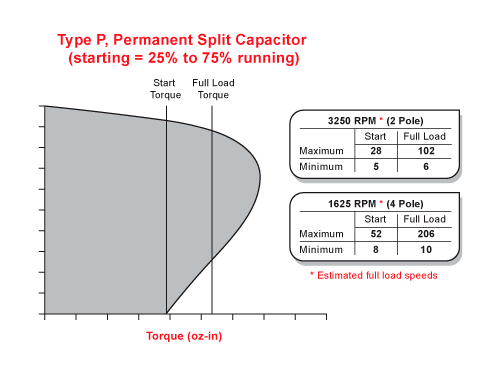 SPP37P Mechanical / Winding Data
Model Number
Poles
Volts (Vac)
/
Frequency (Hz)
Rated HP
Rated
Current
(Amps)
Rated
Power
(Watts)
Rated
Speed
(RPM)
Rated
Torque
(oz-in)
Max
Torque
(oz-in)
Starting
Current
(Amps)
Starting
Torque
(oz-in)
Performance Designator
(See Outline Drawing)
Capacitor
Mfd./Vac
SPP37P - 6V4D2
4
220 / 50
1/6
1.0
195
1425
120.0
199.0
2.9
38.1
N
6.0 / 370
SPP37P - 8V4D2
4
220 / 50
1/8
0.8
156
1430
90.0
166.0
2.4
34.1
M
5.0 / 370
SPP37P - 10V4D2
4
220 / 50
1/10
0.6
128
1430
72.0
150.0
2.1
30.0
L
4.0 / 370
SPP37P - 12V4D2
4
220 / 50
1/12
0.6
114
1440
58.8
130.0
1.8
30.0
K
4.0 / 370
SPP37P - 15V4D2
4
220 / 50
1/15
0.4
80
1455
35.5
96.0
1.4
21.0
J
3.0 / 370
SPP37P - 20V4D2
4
220 / 50
1/20
0.3
71
1440
35.5
75.0
0.9
24.0
H
2.5 / 440
SPP37P - 25V4D2
4
220 / 50
1/25
0.3
56
1430
28.4
50.0
0.7
13.0
G
2.0 / 370
SPP37P - 30V4D2
4
220 / 50
1/30
0.2
47
1430
23.6
44.0
0.6
10.0
G
1.5 / 370
SPP37P - 40V4D2
4
220 / 50
1/40
0.2
37
1430
17.8
31.0
0.4
7.7
F
1.3 / 370
SPP37P - 3V2D2
2
220 / 50
1/3
1.2
266
2850
120.0
152.0
3.8
32.7
N
10.0 / 370
SPP37P - 4V2D2
2
220 / 50
1/4
1.5
243
2900
90.0
136.0
4.4
16.9
M
5.0 / 370
SPP37P - 5V2D2
2
220 / 50
1/5
0.8
125
2890
72.0
75.0
2.3
9.3
L
5.0 / 370
SPP37P - 6V2D2
2
220 / 50
1/6
0.8
149
2885
60.0
78.0
2.5
9.4
K
4.0 / 370
SPP37P - 8V2D2
2
220 / 50
1/8
0.6
117
2890
44.4
69.0
2.2
7.8
J
3.0 / 370
SPP37P - 10V2D2
2
220 / 50
1/10
0.5
105
2900
36.3
62.0
1.8
11.0
H
4.0 / 370
SPP37P - 12V2D2
2
220 / 50
1/12
0.4
89
2915
24.0
47.0
1.5
8.0
G
3.0 / 370
SPP37P - 15V2D2
2
220 / 50
1/15
0.4
88
2870
24.0
36.0
1.1
7.5
F
2.5 / 370
SPP37P - 20V2D2
2
220 / 50
1/20
0.3
70
2900
17.8
33.0
1.0
5.8
F
2.0 / 370
SPP37P - 25V2D2
2
220 / 50
1/25
0.3
57
2855
14.4
22.0
0.6
4.1
E
1.5 / 370
SPP37P - 6V4A1
4
115 / 60
1/6
1.6
178
1725
97.2
171.0
3.7
44.7
N
25.0 / 236
SPP37P - 8V4A1
4
115 / 60
1/8
1.3
143
1735
73.5
125.0
3.6
36.8
M
20.0 / 236
SPP37P - 10V4A1
4
115 / 60
1/10
1.0
115
1740
58.9
108.0
3.1
28.4
L
15.0 / 236
SPP37P - 12V4A1
4
115 / 60
1/12
0.9
102
1735
48.9
91.0
2.6
28.5
K
15.0 / 236
SPP37P - 15V4A1
4
115 / 60
1/15
0.7
84
1740
39.3
71.0
2.0
22.4
J
12.0 / 236
SPP37P - 20V4A1
4
115 / 60
1/20
0.6
65
1730
29.6
50.0
1.3
16.5
H
9.0 / 236
SPP37P - 25V4A1
4
115 / 60
1/25
0.5
56
1730
23.7
39.0
1.0
14.2
G
7.5 / 236
SPP37P - 30V4A1
4
115 / 60
1/30
0.4
44
1730
19.7
34.0
1.0
11.3
G
6.0 / 236
SPP37P - 40V4A1
4
115 / 60
1/40
0.4
38
1730
14.8
26.0
0.7
8.9
F
5.0 / 236
SPP37P - 3V2A1
2
115 / 60
1/3
2.8
316
3450
99.0
186.0
12.7
24.3
N
25.0 / 236
SPP37P - 4V2A1
2
115 / 60
1/4
2.3
238
3485
92.4
140.0
9.4
17.0
M
20.0 / 236
SPP37P - 5V2A1
2
115 / 60
1/5
1.8
194
3490
75.2
111.0
7.2
16.7
L
20.0 / 236
SPP37P - 6V2A1
2
115 / 60
1/6
1.6
167
3480
65.0
84.0
5.7
11.9
K
15.0 / 236
SPP37P - 8V2A1
2
115 / 60
1/8
1.2
127
3485
49.2
70.0
4.6
9.8
J
12.0 / 236
SPP37P - 10V2A1
2
115 / 60
1/10
1.0
107
3495
41.2
56.0
3.6
10.4
H
12.0 / 236
SPP37P - 12V2A1
2
115 / 60
1/12
0.9
98
3495
37.8
45.0
2.9
9.6
G
12.0 / 236
SPP37P - 15V2A1
2
115 / 60
1/15
0.8
87
3470
20.0
35.0
2.0
8.4
F
10.0 / 236
SPP37P - 20V2A1
2
115 / 60
1/20
0.6
65
3490
14.8
31.0
1.9
6.0
F
7.5 / 236
SPP37P - 25V2A1
2
115 / 60
1/25
0.5
54
3460
12.0
21.0
1.3
5.0
E
6.0 / 236
SPP37P Outline Drawing