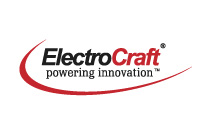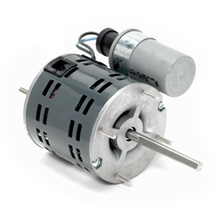 SPP33T : SolidPower™ Plus Housed AC Motor


AC Type: Three-Phase
Size: 3.3 inches
Power: to .3 HP
Mid-size. Three-Phase.
These 3.31 inch diameter motors (3.42 inch diameter over weld seam) are designed for continuous duty in a 40°C ambient temperature. At nominal 1650 or 3450 rpm, ratings range from 1/60 to 1/4 HP (Contact your area sales representative for intermittent ratings, higher ambient, or TENV construction).

SPP33T Speed / Torque Curves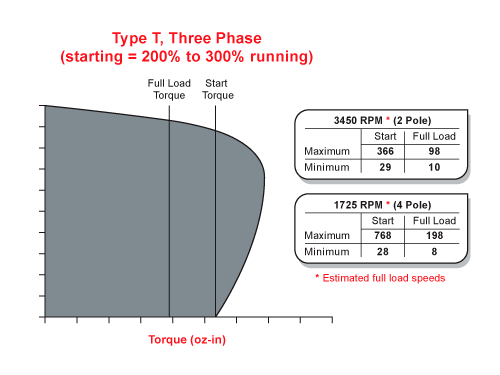 SPP33T Mechanical / Winding Data
Model Number
Poles
Volts (Vac)
/
Frequency (Hz)
Rated HP
Rated
Current
(Amps)
Rated
Power
(Watts)
Rated
Speed
(RPM)
Rated
Torque
(oz-in)
Max
Torque
(oz-in)
Starting
Current
(Amps)
Starting
Torque
(oz-in)
Performance Designator
(See Outline Drawing)
Capacitor
Mfd./Vac
SPP33T - 25V2A1
2
115 / 60
1/25
1.1
80
3440
12.0
30.0
3.1
24.0
F
- / -
SPP33T - 15V2A1
2
115 / 60
1/15
1.7
124
3450
20.0
49.0
5.0
40.0
G
- / -
SPP33T - 12V2A1
2
115 / 60
1/12
1.8
126
3445
25.0
61.0
5.6
49.0
H
- / -
SPP33T - 8V2A1
2
115 / 60
1/8
2.3
172
3460
37.0
101.0
8.6
74.0
K
- / -
SPP33T - 6V2A1
2
115 / 60
1/6
2.8
218
3490
50.0
127.0
11.0
98.0
M
- / -
SPP33T - 5V2A1
2
115 / 60
1/5
3.0
247
3465
60.0
141.0
11.7
117.0
N
- / -
SPP33T - 4V2A1
2
115 / 60
1/4
3.6
296
3460
74.0
168.0
13.7
126.0
P
- / -
SPP33T - 40V4A1
4
115 / 60
1/40
1.4
93
1670
15.0
40.0
2.4
33.0
G
- / -
SPP33T - 30V4A1
4
115 / 60
1/30
1.4
91
1680
20.0
52.0
2.7
42.0
H
- / -
SPP33T - 25V4A1
4
115 / 60
1/25
1.5
98
1680
24.0
59.0
3.0
52.0
J
- / -
SPP33T - 20V4A1
4
115 / 60
1/20
1.8
115
1685
31.0
76.0
3.6
66.0
K
- / -
SPP33T - 12V4A1
4
115 / 60
1/12
2.1
149
1675
51.0
98.0
4.7
108.0
M
- / -
SPP33T - 25V2D2
2
220 / 50
1/25
1.1
81
2810
14.4
29.0
2.8
29.0
F
- / -
SPP33T - 15V2D2
2
220 / 50
1/15
1.5
121
2795
24.0
42.0
3.6
42.0
G
- / -
SPP33T - 12V2D2
2
220 / 50
1/12
1.5
128
2790
30.0
50.0
4.0
42.0
H
- / -
SPP33T - 8V2D2
2
220 / 50
1/8
2.0
175
2800
44.4
76.0
6.0
70.0
K
- / -
SPP33T - 6V2D2
2
220 / 50
1/6
2.5
216
2795
60.0
103.0
7.6
87.0
M
- / -
SPP33T - 5V2D2
2
220 / 50
1/5
2.7
255
2750
72.0
106.0
8.0
105.0
N
- / -
SPP33T - 4V2D2
2
220 / 50
1/4
3.2
295
2755
87.6
134.0
9.6
122.0
P
- / -
SPP33T - 40V4D2
4
220 / 50
1/40
1.0
78
1310
18.6
29.0
2.2
52.0
G
- / -
SPP33T - 30V4D2
4
220 / 50
1/30
1.2
93
1330
24.0
40.0
2.7
62.0
H
- / -
SPP33T - 25V4D2
4
220 / 50
1/25
1.2
90
1330
29.4
47.0
2.7
69.0
J
- / -
SPP33T - 20V4D2
4
220 / 50
1/20
1.7
120
1340
37.2
65.0
3.4
83.0
K
- / -
SPP33T - 12V4D2
4
220 / 50
1/12
1.7
145
1260
61.0
73.0
3.4
101.0
M
- / -
SPP33T - 10V2B1
2
230 / 60
1/10
0.4
111
3420
29.0
110.0
2.2
116.0
G
- / -
SPP33T - 8V2B1
2
230 / 60
1/8
0.5
131
3420
37.0
146.0
2.9
160.0
H
- / -
SPP33T - 6V2B1
2
230 / 60
1/6
0.6
174
3420
49.0
191.0
3.8
200.0
J
- / -
SPP33T - 5V2B1
2
230 / 60
1/5
0.8
204
3420
59.0
258.0
4.9
290.0
K
- / -
SPP33T - 4V2B1
2
230 / 60
1/4
0.9
250
3420
74.0
314.0
5.9
356.0
L
- / -
SPP33T - 3V2B1
2
230 / 60
1/3
1.3
340
3420
98.0
416.0
8.0
475.0
M
- / -
SPP33T - 25V4B1
4
230 / 60
1/25
0.5
81
1710
23.5
164.0
1.5
190.0
G
- / -
SPP33T - 20V4B1
4
230 / 60
1/20
0.6
89
1710
30.0
197.0
1.8
227.0
H
- / -
SPP33T - 15V4B1
4
230 / 60
1/15
0.8
114
1710
39.0
272.0
2.4
312.0
J
- / -
SPP33T - 12V4B1
4
230 / 60
1/12
0.9
132
1705
49.0
322.0
2.8
368.0
K
- / -
SPP33T - 10V4B1
4
230 / 60
1/10
0.9
142
1705
59.0
347.0
3.1
395.0
M
- / -
SPP33T - 8V4B1
4
230 / 60
1/8
1.1
173
1700
73.0
445.0
3.8
510.0
P
- / -
SPP33T Outline Drawing