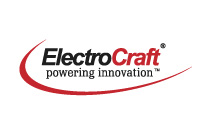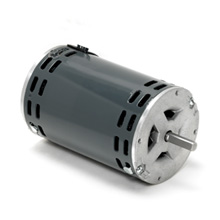 SPP30T : SolidPower™ Plus Housed AC Motor


AC Type: Three-Phase
Size: 3 inches
Power: to .125 HP
Compact. Three-Phase.
These 3.03 inch diameter motors (3.11 inch diameter over weld seam) are the smallest ElectroCraft offers and are designed for continuous duty in a 40°C ambient temperature. At nominal 1650 or 3450 rpm, ratings range from 1/150 to 1/10 HP (Contact your area sales representative for intermittent ratings, higher ambient, or TENV construction).

SPP30T Speed / Torque Curves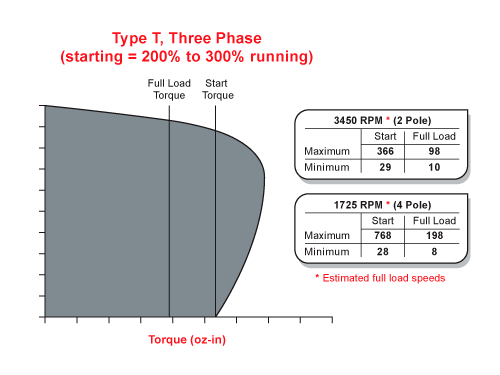 SPP30T Mechanical / Winding Data
Model Number
Poles
Volts (Vac)
/
Frequency (Hz)
Rated HP
Rated
Current
(Amps)
Rated
Power
(Watts)
Rated
Speed
(RPM)
Rated
Torque
(oz-in)
Max
Torque
(oz-in)
Starting
Current
(Amps)
Starting
Torque
(oz-in)
Performance Designator
(See Outline Drawing)
Capacitor
Mfd./Vac
SPP30T - 8V4B1
4
230 / 60
1/8
0.5
142
1670
74.0
170.0
1.7
137.0
L
- / -
SPP30T - 10V4B1
4
230 / 60
1/10
0.4
120
1650
60.8
140.0
0.9
120.0
K
- / -
SPP30T - 30V4B1
4
230 / 60
1/30
0.3
46
1735
20.0
84.6
1.0
72.2
G
- / -
SPP30T - 40V4B1
4
230 / 60
1/40
0.2
34
1715
15.0
45.6
0.5
35.5
E
- / -
SPP30T Outline Drawing