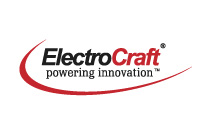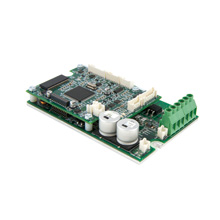 ACS : CompletePower™ Plus Drives


Technology: Brushless Drive, Digital Servo
Quadrants: 4
Nominal Current: 3.5A, 5A or 10.6A
Low Voltage, Small Package ... World Class Intelligence
The ACS-Series is the newest addition to the ElectroCraft "Plus" series of all digital servo-amplifiers designed to provide today's OEM with maximum brushless servo performance at the lowest possible cost. The ACS-Series utilizes the latest in DSP-based digital drive design architecture to provide software selectable torque, velocity, and position mode operation. Sine wave commutation using encoder feedback provides smooth torque at low speed for demanding motion control requirements found in robotic, direct drive, and linear motor applications. Sine wave commutation is also available on motors operating with only hall commutation feedback, providing smooth performance over the entire speed and torque range.

ACS Technical Drawings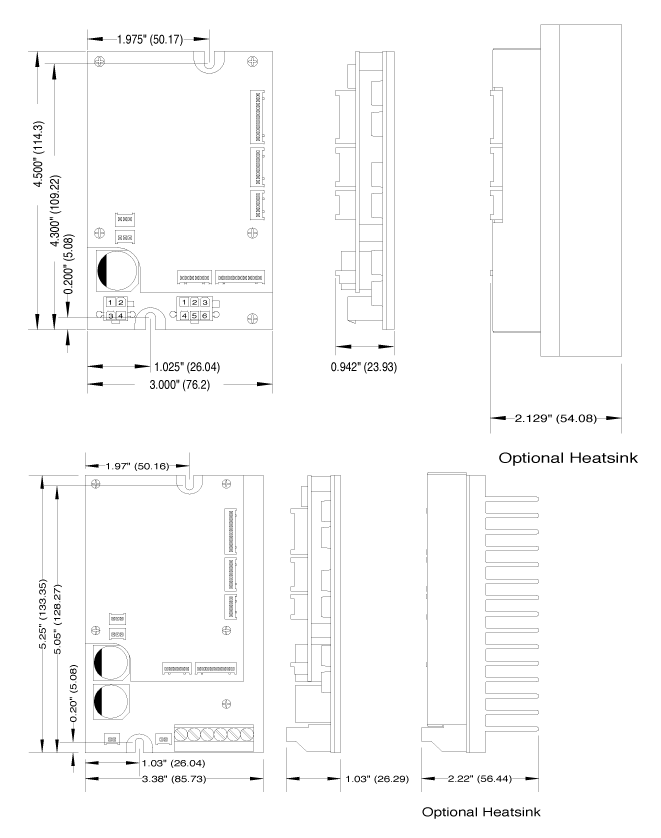 ACS Specifications
Model Numbers
Motor Supply Voltage
(VDC)
Logic Supply Voltage
(VDC)
Continuous Current
(Amps)
Peak Current
(Amps)
Max Power
(Watts)
Frequency of
Power Output Stage
(kHz)
ACS100-599
24 - 48
24 - 48
4
7
168 without heatsink
40
ACS200-0610
24 - 48
24 - 48
5
10
240 without heatsink
40
ACS300-0605
24 - 48
24 - 48
11
20
510 without heatsink
40
Control Inputs
Hall input signals A, B, C
TTL / +5 VDC
Encoder input signals
Differential / TTL / +5 VDC / 2MHz
Velocity / Torque Reference (Command)
Differential / ±10 VDC
Aux Analog Input
Differential / ±10 VDC
Step and Direction
TTL / +5 VDC
Enable / Reset
TTL / +5 VDC
Run / Standby
TTL / +5 VDC
Outputs
Auxiliary Voltage Sources for Hall Sensors
+6VDC / 20mA
Interface Power
+5 VDC / 250 mA
Enabled
TTL / +5 VDC
Ready / Fault
TTL / +5 VDC
Performance
Current Loop
10 bit / Digitally adjustable up to 5 kHz
Velocity PID Loop
32 bit / Digitally adjustable up to 10 kHz
Position PID Loop
32 bit / Digitally adjustable up to 10 kHz
Display
LEDs
Status / Fault LED: Yellow - Flash Code Sequence
Power LED: CAN Read/Write
Communications
Serial
RS232
ElectroCraft CompletePower™ Plus Windows® Set-up Utility
CAN Bus
CAN Read/Write
Mechanical Specs
Dimensions (L x W x H) inches / (mm)
ACS100/200: 4.5 x 3.0 x .942 / (114) x (76) x (24)
ACS300: 5.25 x 3.38 x1.03 / (133) x (86) x (26)
Weight in ounces / (grams)
ACS100/200: 6.5 (184)
ACS300: 7.8 (222)
Operating Temperature (°C)
0 to 50
Storage Temperature (°C)
-40 to +85
Humidity Range Not Condensing (% rH)
5% to 95% Relative, Non-condensing
Regulatory Compliance
CE
RoHS
Operation Mode
Operation Mode
Speed control by hall sensors
Speed control by encoder
Step and Direction
PWM
Position