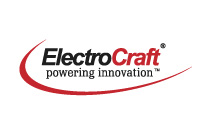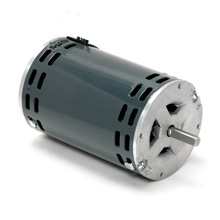 SPP33 AC Induction Motors
ElectroCraft SolidPower™ Plus Series
Frame Size: 3.3 Inches
Power: Up to 1/4 HP
ElectroCraft fractional horsepower AC Induction Motors are an ideal solution for a wide range of fixed-speed applications, including fans, pumps, hoists and conveyor systems. ElectroCraft provides the performance, quality, and durability that you expect from an industrial grade AC motor.
Incorporating cast aluminum end bells, ball bearings, annealed laminations, and dynamically balanced rotors with skewed rotor bars, ElectroCraft SolidPower™ Plus AC motors provide powerful, efficient, long-life operation that you can rely on for the most demanding, continuous duty applications.
These 3.3 inch diameter motors are designed for continuous duty and are rated for high ambient temperature environments (up to 40C). Available in single-phase permanent split capacitor or three-phase AC input voltages, with either 2-pole or 4-pole windings.

SPP33 Speed / Torque Curves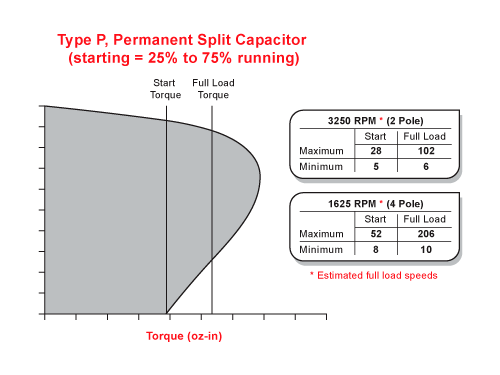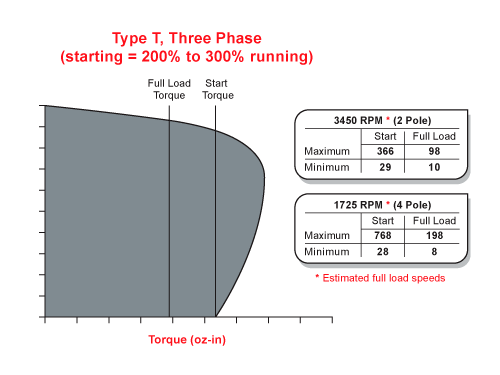 SPP33 Mechanical / Winding Data
RATED LOAD
STARTING
CAPACITOR
Model No
Motor
Type
Poles
Mounting
Voltage
(Vac)
Freq
(Hz)
HP
Rating
Current
(Amps)
Power
(Watts)
Speed
(RPM)
Torque
(oz-in)
Maximum
Torque
(oz-in)
Current
(Amps)
Torque
(oz-in)
Mfd
Vac
SPP33P-8AV2
P
2
F
115
60
  1/8
1.8
173
3445
37.0
75
5.2
18.0
7.5
330
SPP33P-5AV2
P
2
F
115
60
  1/5
2.1
236
3435
60.0
115
7.2
30.0
15.0
330
SPP33P-20AV4
P
4
F
115
60
  1/20
1.0
90
1670
29.0
72
2.3
32.0
6.0
330
SPP33P-8AV4
P
4
F
115
60
  1/8
1.4
157
1655
76.0
156
3.9
71.0
15.0
330
SPP33T-3BV2
T
2
F
230
60
  1/3
1.3
340
3420
98.0
416
8.0
475.0
-
-
SPP33T-10BV4
T
4
F
230
60
  1/10
0.9
142
1705
59.0
347
3.1
395.0
-
-
SPP33 Outline Drawing