APES11M : ElectroCraft AxialPower™ Enhanced Stepper Type Linear Actuator


Technology: Stepper
Size: Nema 11
Force: to 187N (42lbs)
Consistent. Accurate. The ElectroCraft NEMA 11 stepper-based linear actuator is extremely consistent and made to handle loads up to 187N (42lbs) and speeds up to 254 mm/second (10 inches/second). All components have been designed to exacting standards incorporating precision materials and processes all intended to deliver reliable performance with accurate axial resolution in the microns.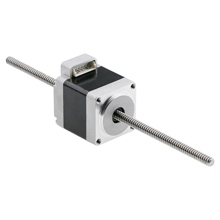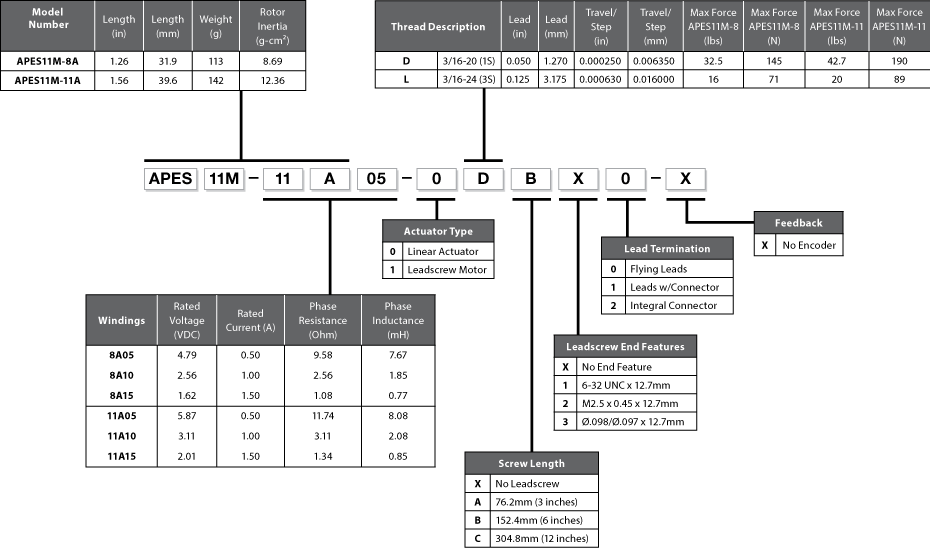 APES11M Outline Drawing
APES11M Frame Size Drawing Key
BIPOLAR MODEL
UNIPOLAR MODEL
MAX LENGTH
(MM)
MAX LENGTH
(INCHES)
APES11M-8A
APES11M-6V
31.9 ±.03
1.26 ±0.8
APES11M-11A
APES11M-8V
39.6 ±.03
1.55 ±0.8