APPS-Series Actuators

Linear Actuators shipped in 24 hours*
The EC NOW Program offers customers a fast, convenient and global source for quality ElectroCraft motor and drive products. Customer orders for EC NOW product part numbers can be placed with any of our convenient US, Europe or Asian locations and products can be shipped within 24 hours to any customer location around the world. The program includes a wide variety of motor and drive technologies and mechanical configurations, including stepper motors, brushless motors, brush motors, stepper-based linear actuators, brush-type servo drives, brushless speed controls and brushless servo drives.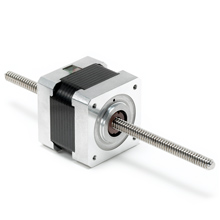 * Some restrictions apply. See the ElectroCraft EC NOW Terms and Conditions for more information